Known from




Every toothbrush you've ever had still exists.
Billions of toothbrushes are thrown away every year. A route to the moon and back.
So we have to go back to basics. When we do our best to conserve resources and make components recyclable, we achieve more by consuming less.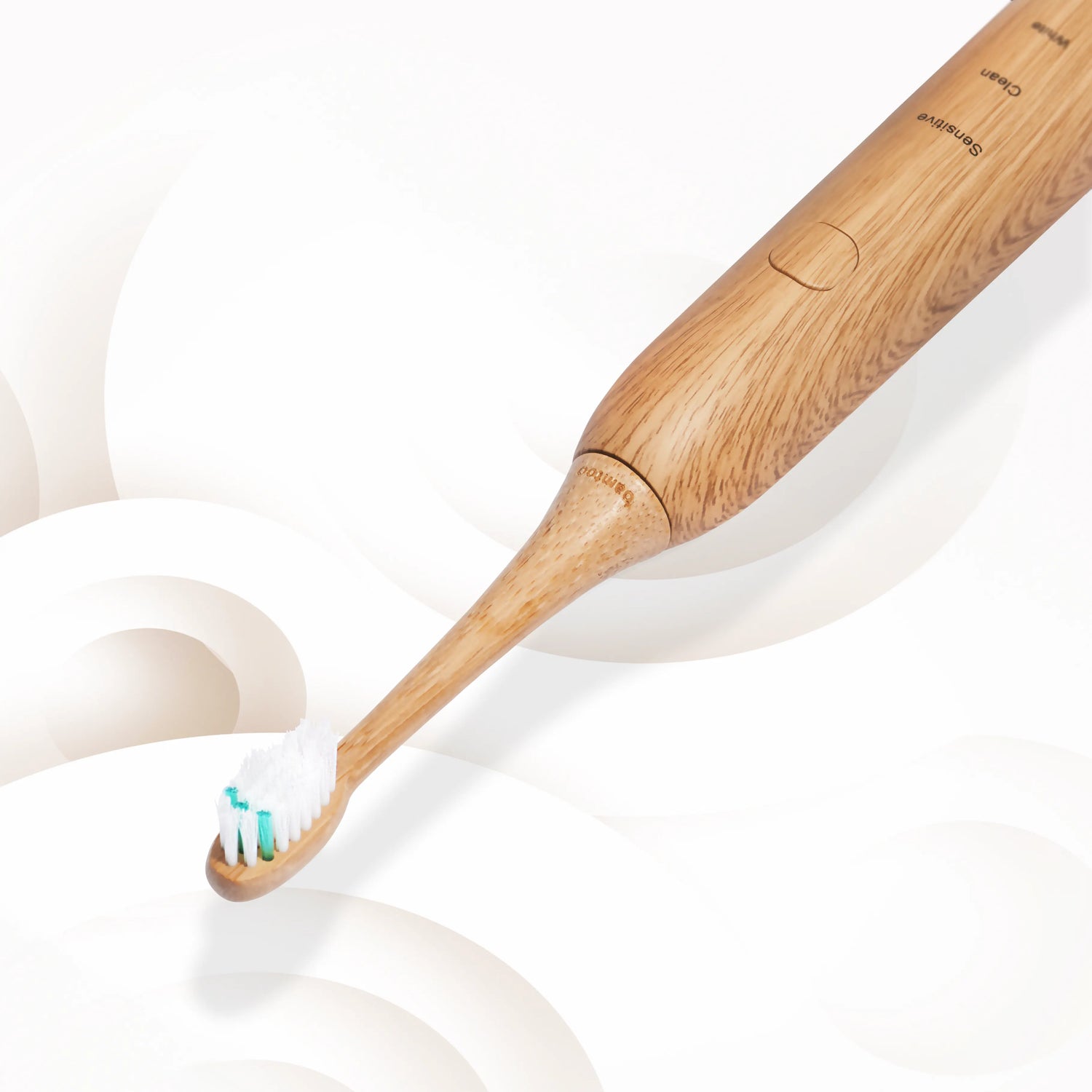 State of the art
Effective sound technology
Clinical studies prove the benefits of sonic toothbrushes. Up to 40,000 vibrations per minute clean your teeth effectively but gently.
discover sound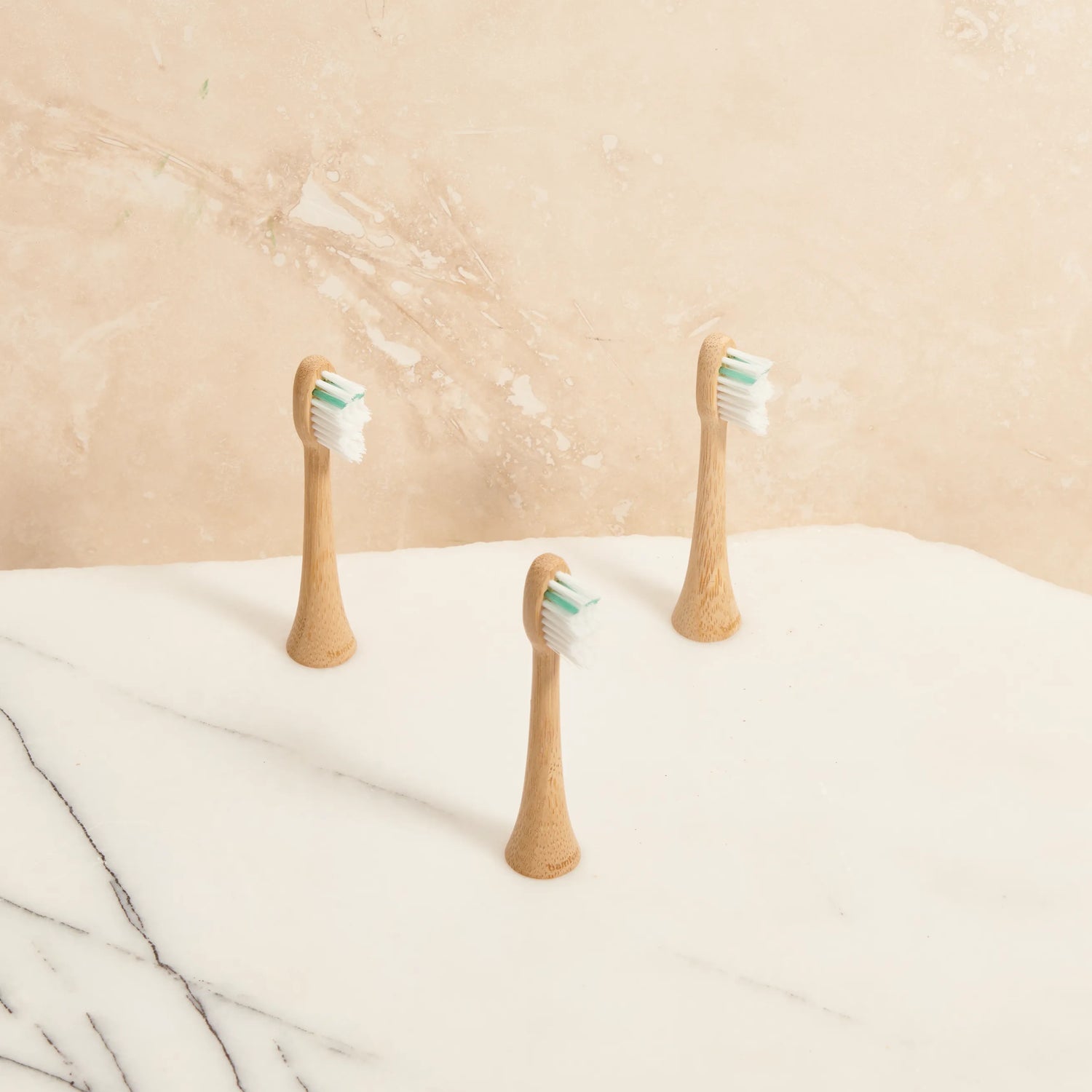 sustainability
Biodegradable attachments
Plastic attachments were yesterday. We rely on biodegradable bamboo and bio-plastic. The surface is processed and sanded to a high standard, for a pleasantly hygienic feeling in the mouth.
Learn more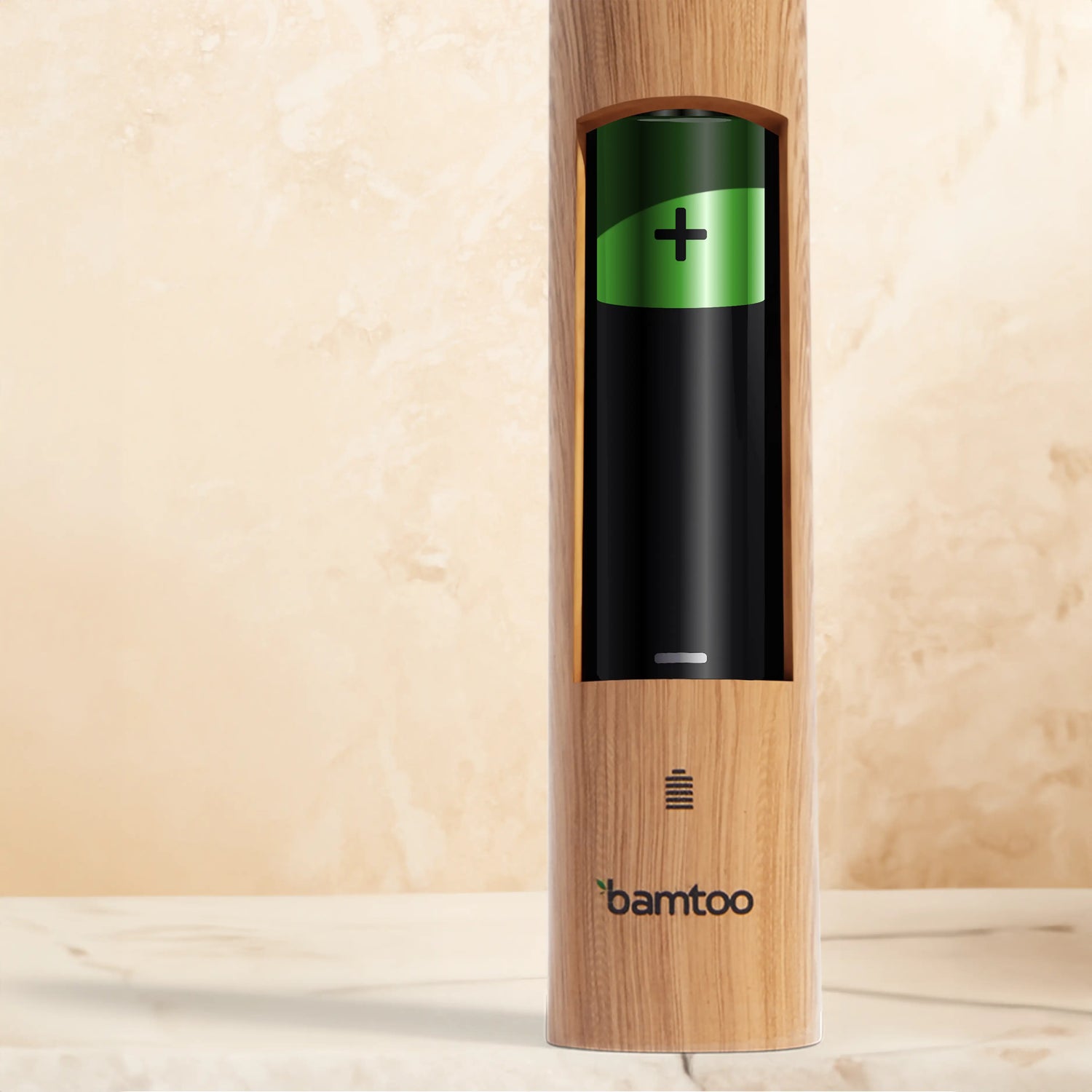 new charging concept
8 weeks battery life
Bring KOA V2 to over 8 weeks of battery life in just a few hours via USB-C cable. Significantly faster and more resource-efficient than conventional alternatives.
Lifetime Guarantee
Your last toothbrush
Get a lifetime warranty on your KOA V2 with bamtoo Recharge.
Immediate free exchange
Repair instead of garbage can
Including battery change

You can cancel at any time via your exclusive customer service.

More on this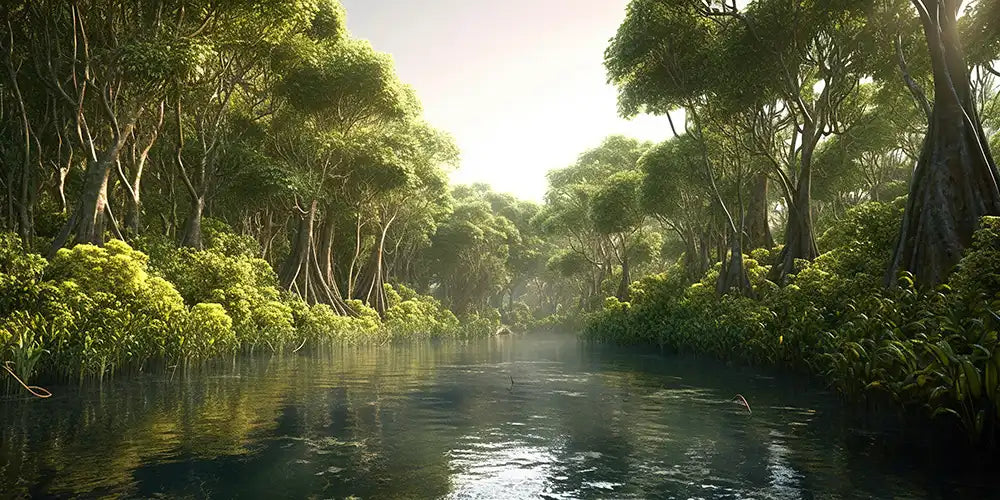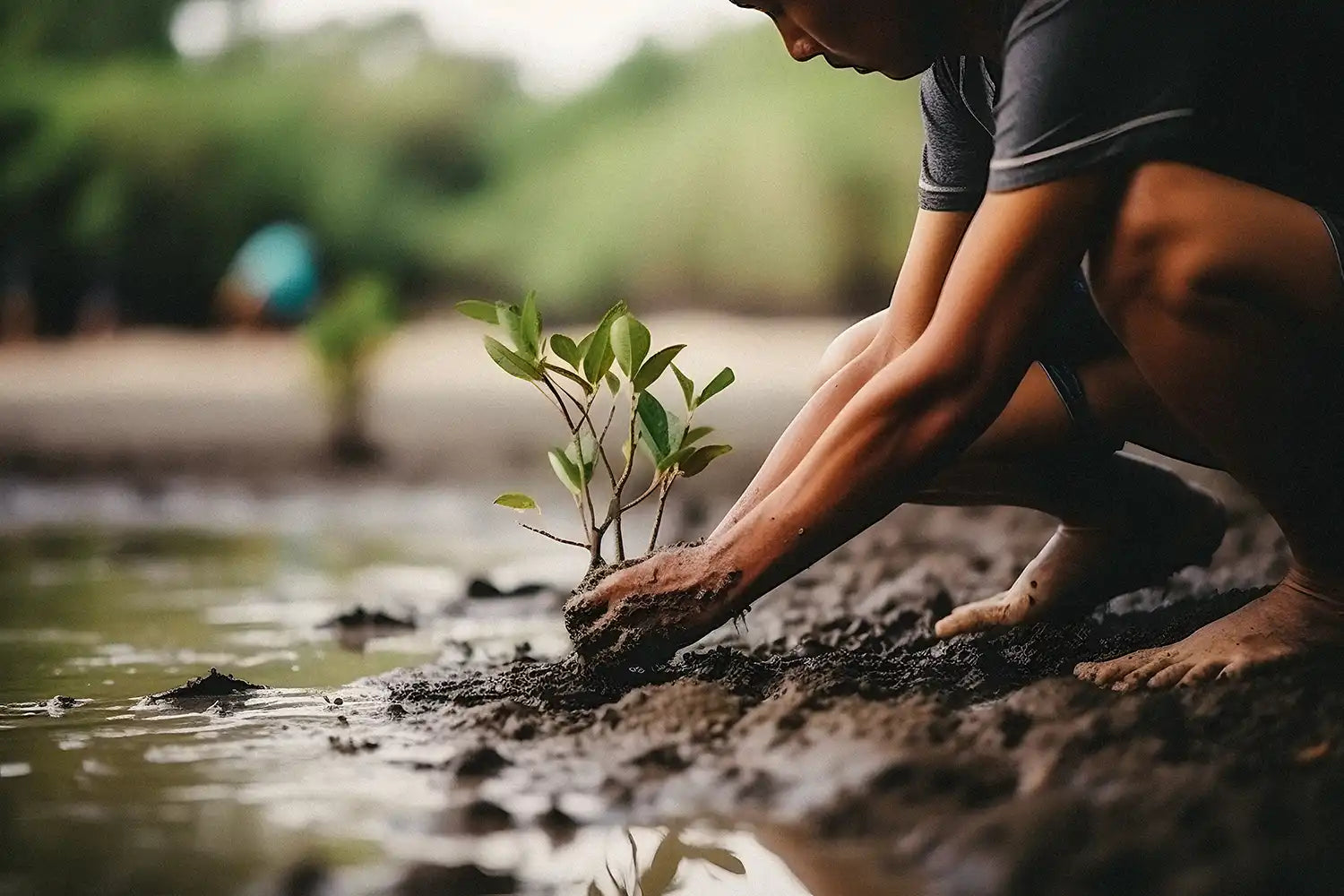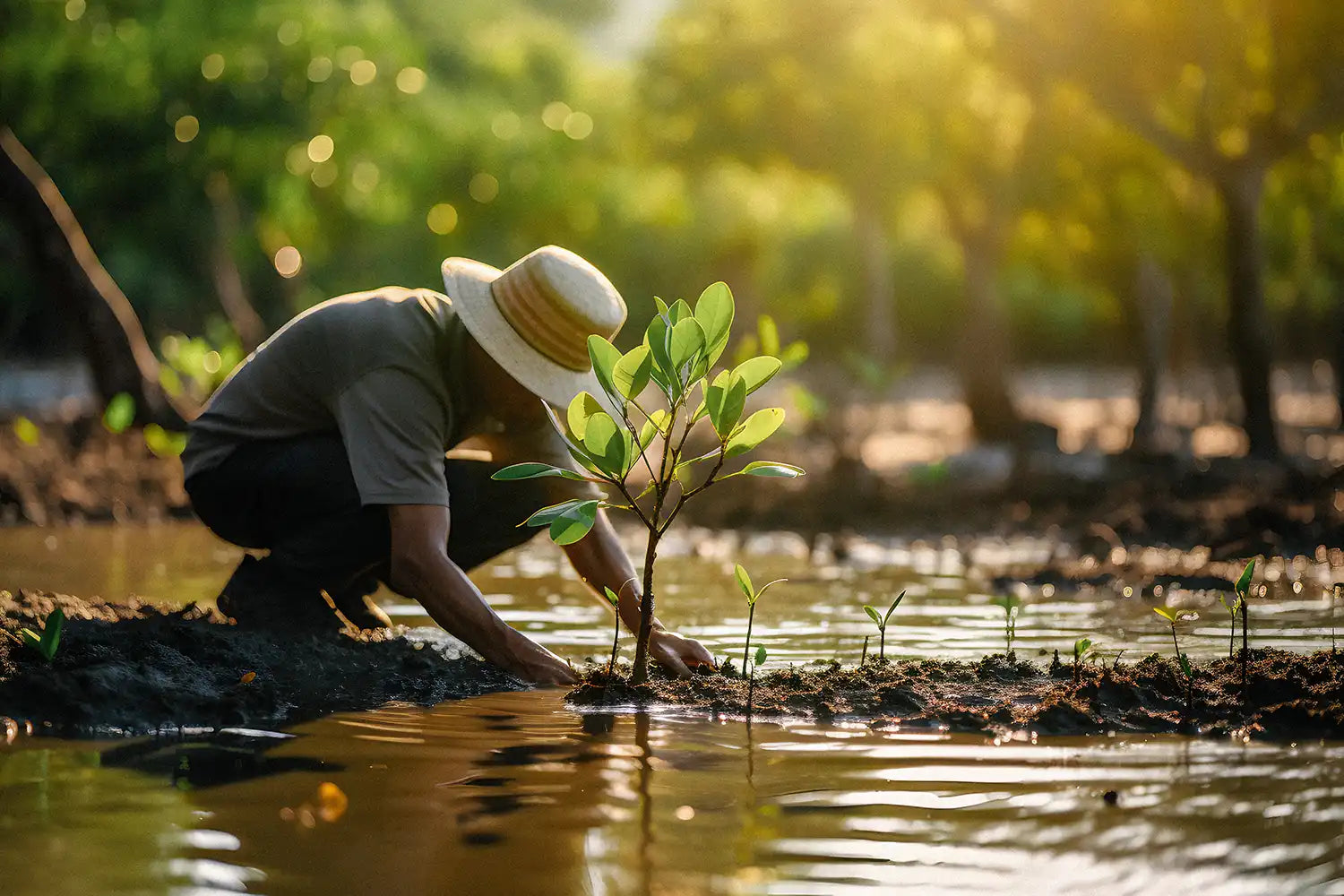 1 item = 1 mangrove
Do something good with every order and do your part for the reforestation of Madagascar.
More on this
KOA V2 im Vergleich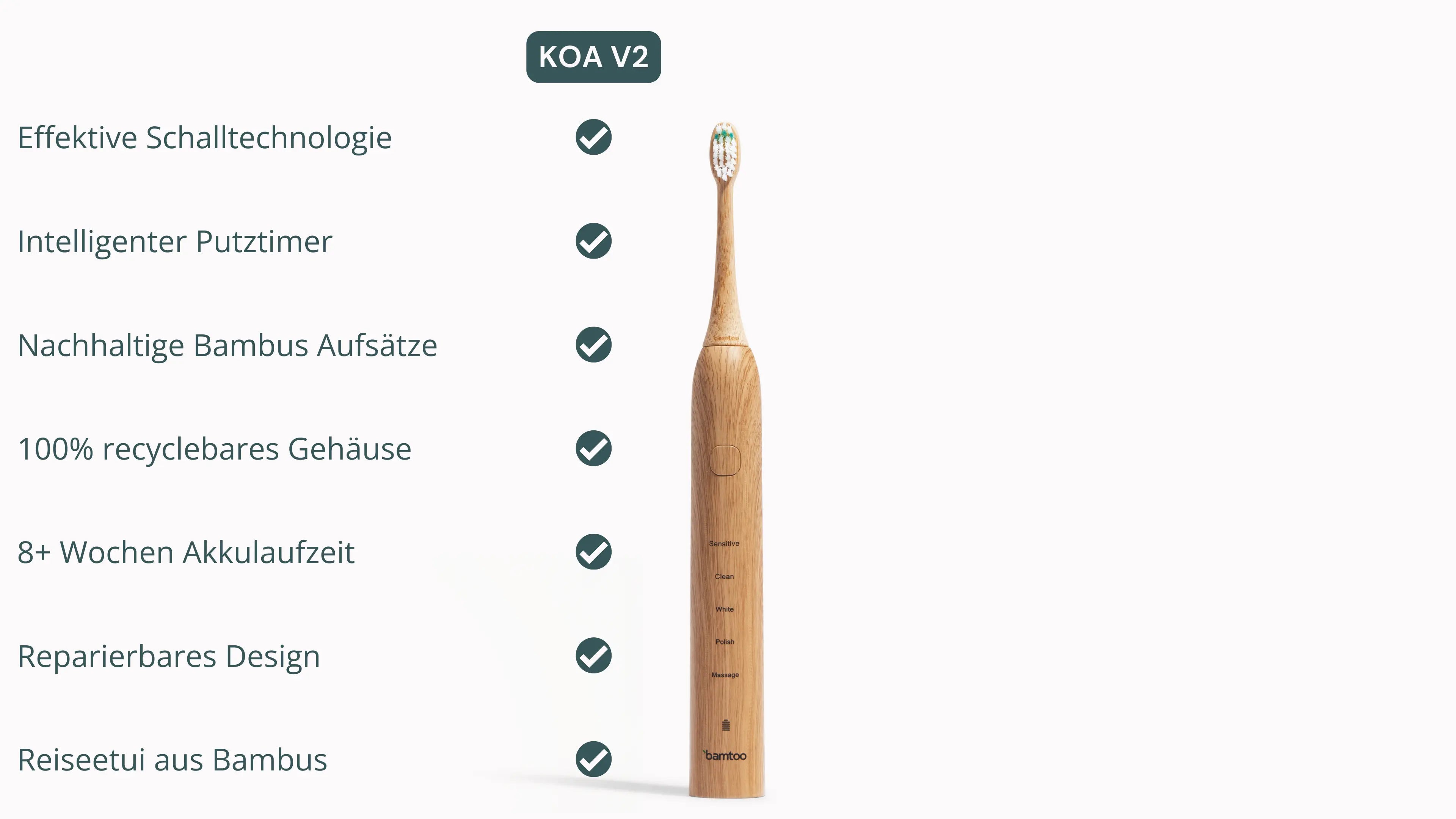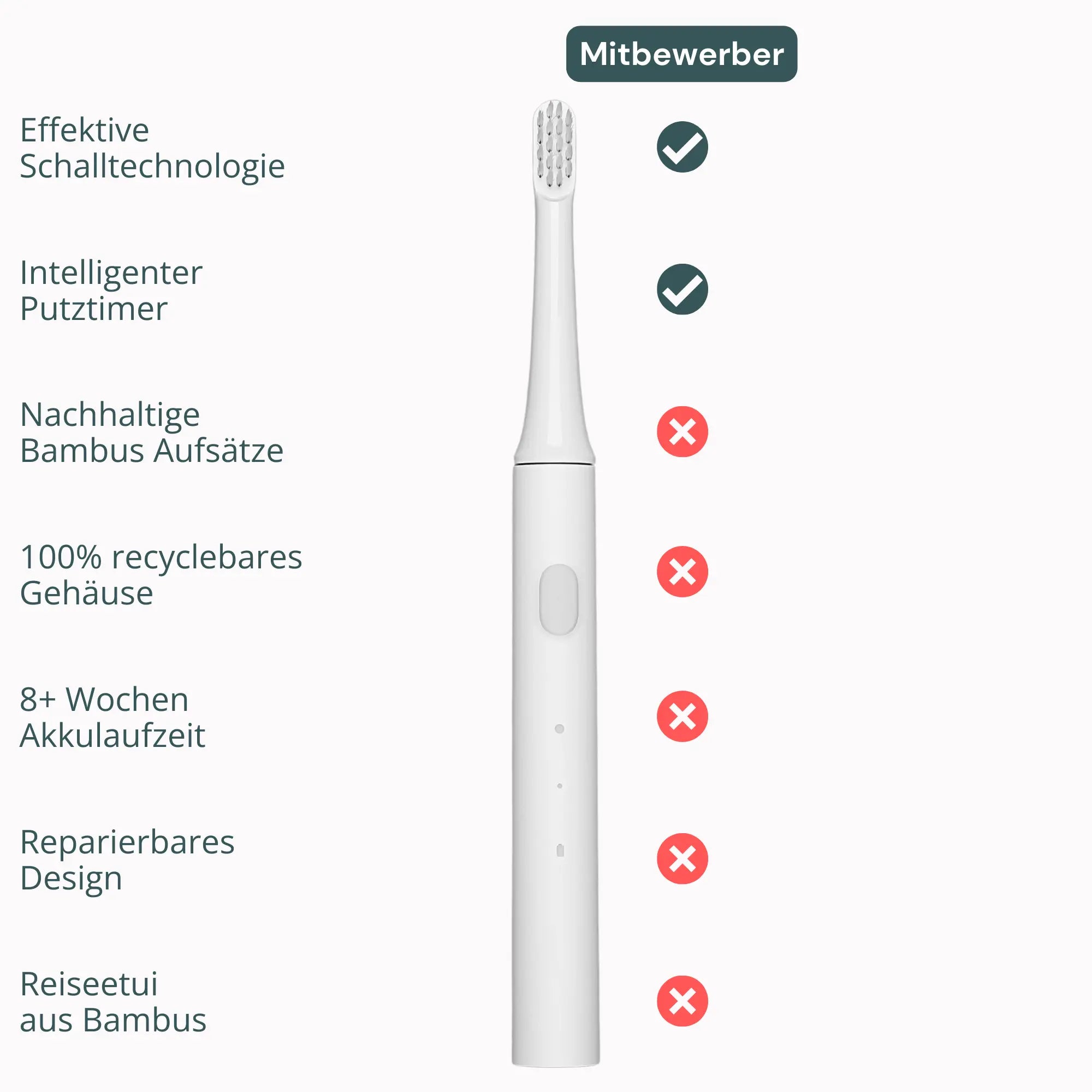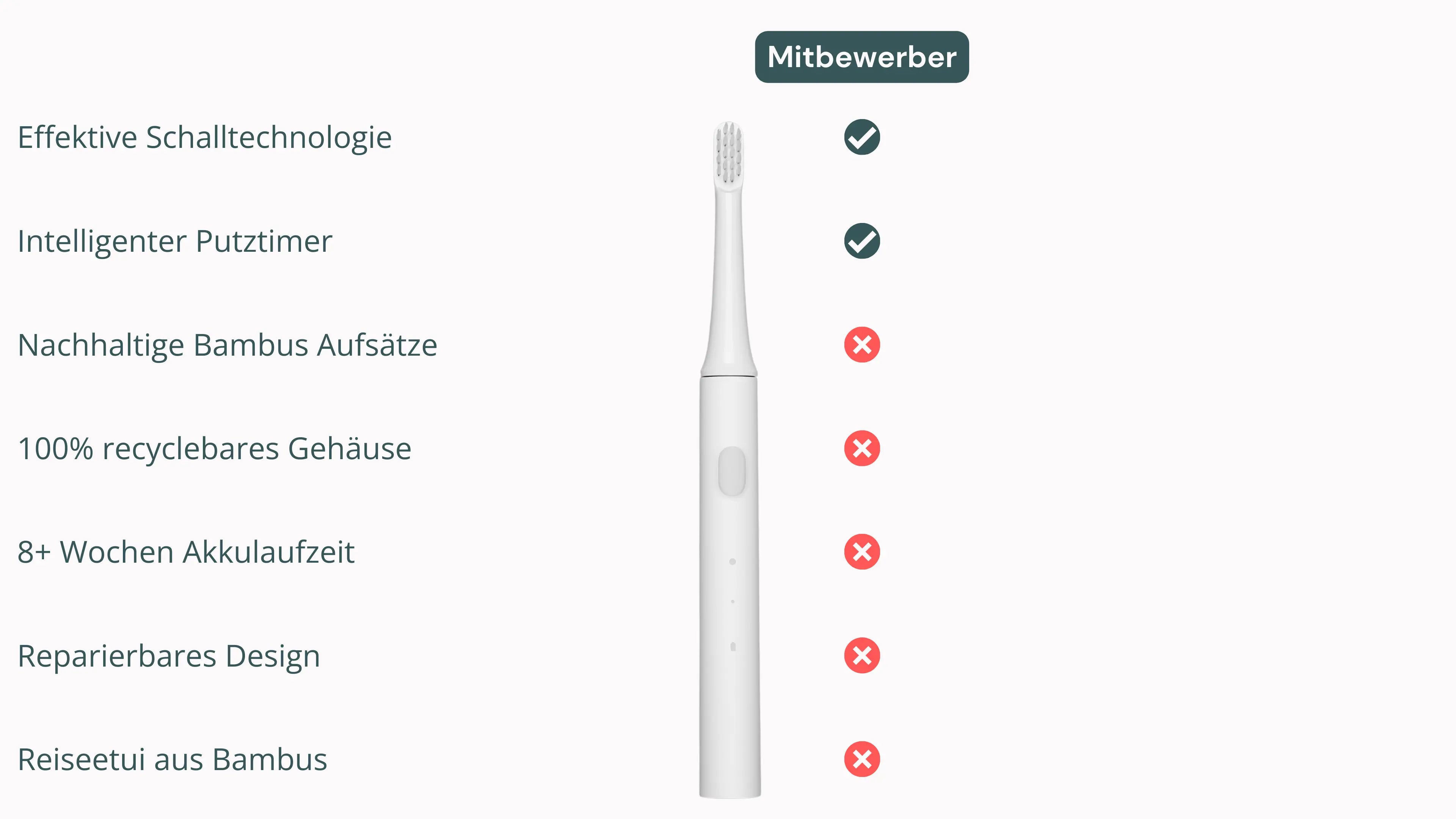 Was Zahnärzte sagen
KOA V2 can definitely keep up with those of the market leaders when it comes to brushing your teeth. And best of all: you produce much less plastic waste.

Andrea Ritzert, dentist