bamtoo Recharge (lifetime guarantee), monthly
Regular price

Sale price

3,90 €
---
The ideal protection for your KOA V2 sonic toothbrush.
Immediate free exchange
Repair instead of garbage can
Including battery change
You can cancel at any time via your exclusive customer service.
Auf Lager - in nur 2-4 Tagen bei dir
Kostenloser Versand
Kostenlose Retouren
Versand mit DHL GOGREEN
30 Tage Probeputzen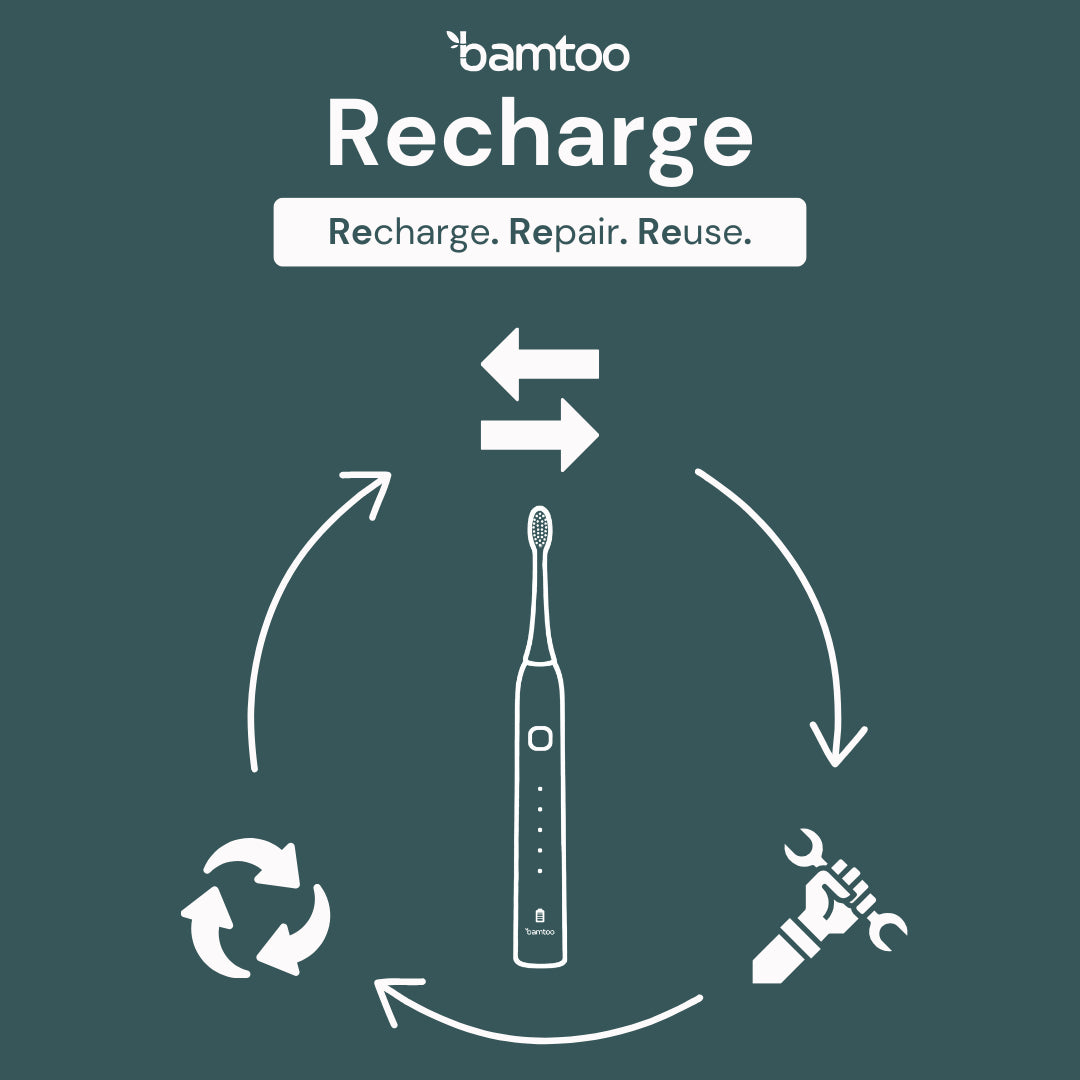 Why choose KOA V2?

We believe that sustainability should be easy to integrate into everyday life.

Our approach is a sustainable toothbrush that offers dental-tested cleanliness through a powerful sonic motor and bamboo attachments.

Packaged in a recyclable case, which unlike other vendors allows for repairs and even battery replacement.

Unconvinced? Try KOA V2 for 30 days.

Dental tested and recommended

Attachments made from renewable raw materials

Repairable design

8+ week battery life

5 effective brushing modes

Fast charging concept
scope of delivery

Warranty protection for 1x KOA V2 sonic toothbrush
Frequently Asked Questions

What is the difference between an electric toothbrush with sound and what are the advantages?

Unlike traditional rotating toothbrushes, where the brush head spins, a sonic toothbrush creates rapid side-to-side vibrations, or back-and-forth motions. These movements create sound waves that direct the resulting foaming toothpaste and cleaning effect deeper into the interdental spaces.

Due to the effective, simple but at the same time gentle application, an electric toothbrush is also suitable for sensitive gums or people who are lazy about cleaning.

Are the brush heads compostable?

The brush heads for KOA V2 are made from renewable raw materials and are also biodegradable. However, they are not compostable, as this describes a different process. It is best to find out more from your local authorities before disposing of them in the garbage, as the requirements differ from municipality to municipality.

How can I replace the battery?

With the bamtoo Recharge subscription, you are entitled to the free replacement service. Learn more about it and the many other benefits here .